Posted by SHOP PROJECT on Apr 14th 2022
Hansen Wheel and Wagon Shop was honored to be chosen by Boone County Heritage Museum to create an authentic 1860's Prairie Schooner wagon exhibit in honor of the 1857 Wagon Train that departed Boone County Arkansas. This style wagon was indicative of the style of a wagon that was used to travel that long and arduous trek.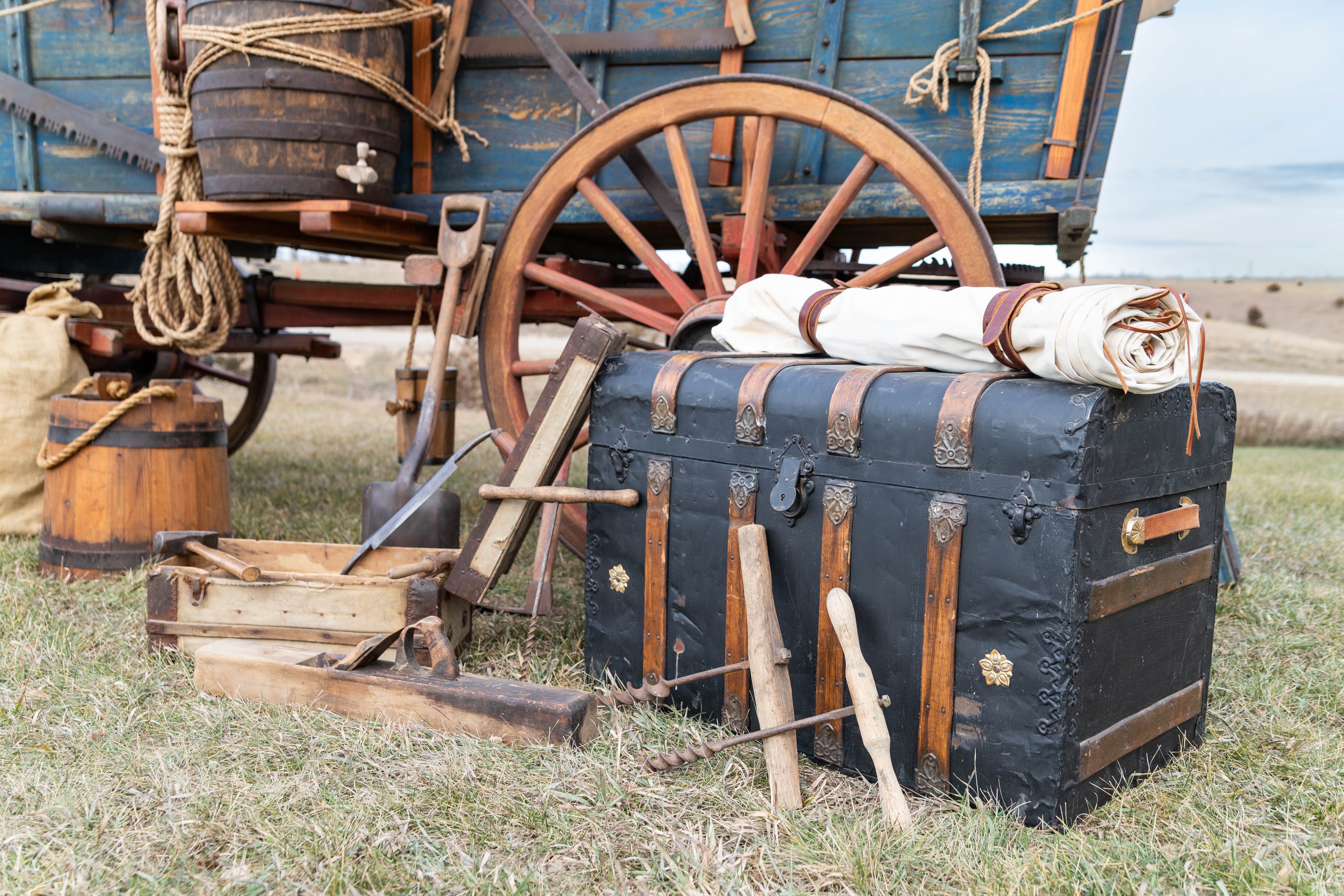 Below is more information that Patrick Hunter, Executive Director of the Boone County Historical and Railroad Society provided us about their exhibit and its historical importance.
This is just the beginning stages of the new exhibit to honor the date of April 2nd, which according to affidavits from the time, showed that date to be the most accurate date in which the train departed our county 1857. The wagon train, with most participants heading to California, and 500 head of cattle accompanying the train, were slaughtered enroute at a location called Mountain Meadow, Utah. The tragedy affected all those in the wagon train, especially the many families of Boone county.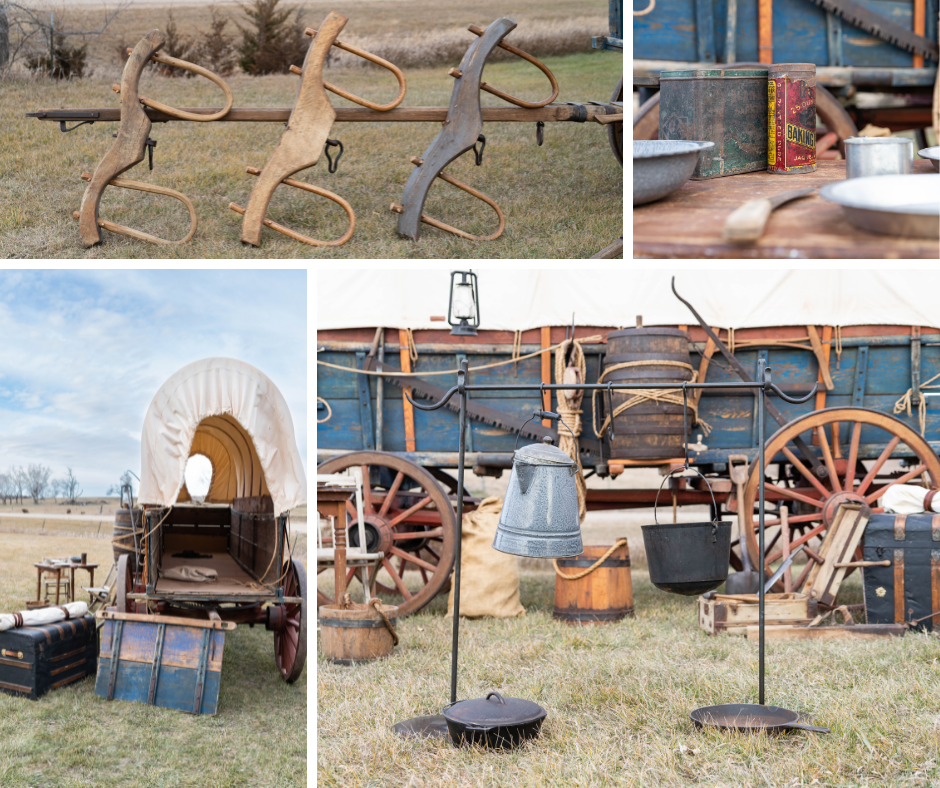 The Boone County Heritage Museum had a free event on Saturday, April, 2nd 2022 that was headed by Judge Roger Logan. Judge Logan is a resident of Boone County where he served professionally in Harrison, and in his free time, spanning approximately 60 years of his life, he personally researched the Mountain Meadow massacre and their many descendants and genealogy. The event was particularly poignant and relevant to Judge Logan and it has captivated his interest, love of history, and need to bring respectful recognition to the special people participating in the wagon train.
Of the many descendants of the massacre, his own genealogy is related to the 'Dunlap' family who lost so many. His goal is to bring a sense of humanity and historical relevance to the event while taking on the important duty of making more awareness as to who these people were.
They were husbands, wives, children, entrepreneurs, farmers, etc. But more than anything else, they were beloved citizens of Boone County, and each of them have a story. Each of them had vibrant lives. It is their story, Judge Logan hopes to relay, and not just the historical accuracy that we have all come to learn by his dedicated research and tutelage.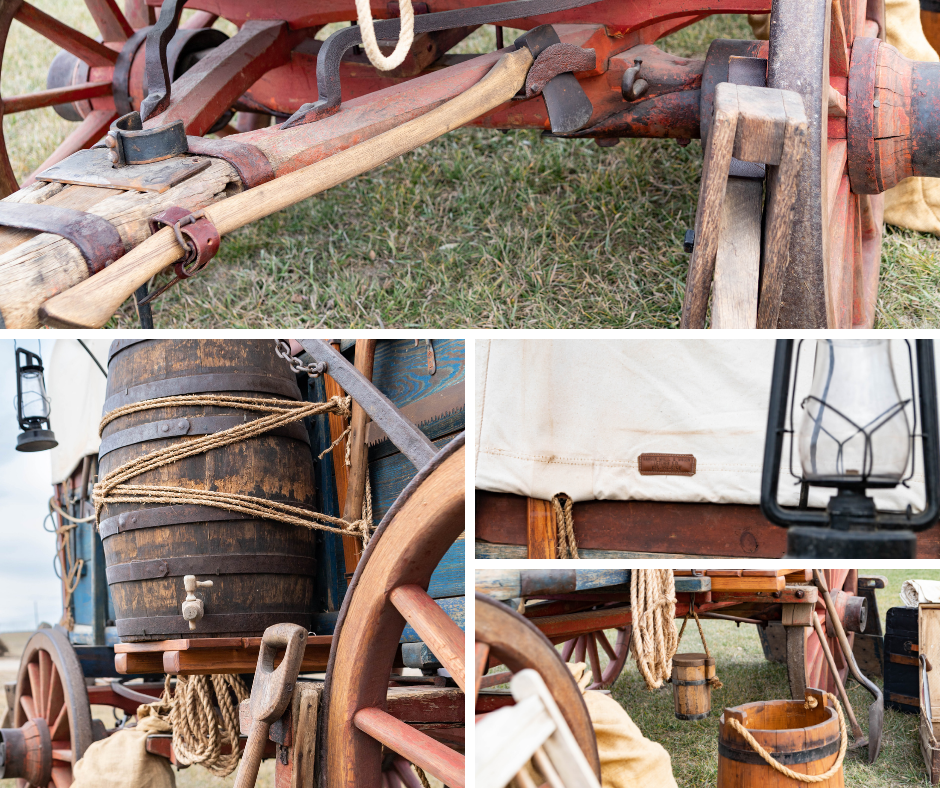 At the event, Judge Logan addressed the attendees before the wagon exhibit, and afterward, they enjoyed a pioneer-style lunch of cornbread, beans, cobbler, cowboy coffee, and tea. The food was prepared by Donnie and Joe Daniels. They are also Boone County residents with extensive knowledge and expertise in the wagons of the era, and they will be serving the meal from a Chuck Wagon kitchen and an open wood fire!
What a great way to learn about the experiences the wagon train families endured and what the vision is for the Mountain Meadows massacre Boone County Exhibit.
Patrick said there were approximately 80-100 people who showed up to inspect and view the wagon and its accessories. They felt it was a great accomplishment in bringing proper respect and acknowledgment to the 165th anniversary of the wagon train's departure from Boone county Arkansas.
Below is one of the photos we received from the day of the event. We will be sure to share more of them with you as we get them.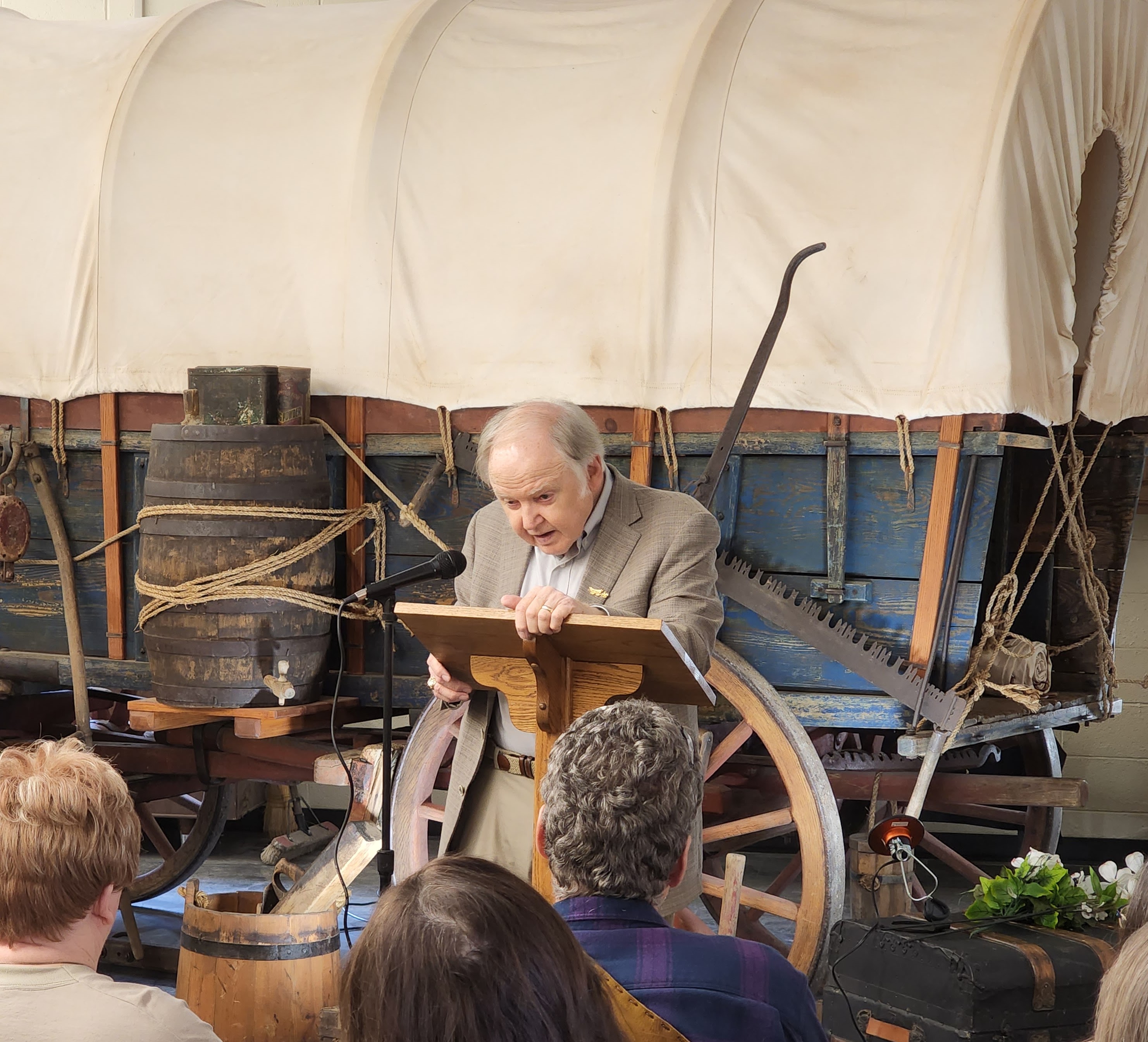 If you would like more information you can check out their website here: https://bchrs.org/
Or their Facebook page here: https://www.facebook.com/BooneCountyHeritageMuseum
This will definitely be an exhibit worth checking out! It was an honor to help them make this exhibit come to life!
Hansen Wheel & Wagon Shop works with many museums like Boone County to help them recreate these "living history" type scenes that help teach and educate others through visual representations of significant historical events.
If you or someone you know is interested in a service such as this you can find out more information on our website here: https://www.hansenwheel.com/appraisals-museum-serv...
https://www.hansenwheel.com/film-production-servic...
Or give us a call at 605-996-8754 to discuss your vision and how we can help you or your team make something like this possible for you.