Posted by SHOP PROJECT on Jun 17th 2021
"A cottage industry has developed in the West since the mid-1980's; individuals are buying old sheepwagons and renovating them for high resale value. The restored, sometimes totally rebuilt, wagons with gleaming, often deluxe interiors, have been removed from their original context and acquired a new function as a guest room, and office, a child's playroom, a decorative yard ornament, or an expensive piece of trendy western memorabilia..." excerpt from Sheepwagon, Home on the Range by Nancy Weidel.
This book was first published in 2001 and this statement is even more true today. Not only has the restoration of the sheepherder's wagon become popular for resale, but many DIYers are trying their hands at restoring Grandpa's sheep wagon or building a new "cabin" on top of an existing running gear.
Here at the shop, the sheep wagon has become one of the primary types of wagon that we work on, doing everything from restoration to building a sheep wagon from the ground up. Most of the sheep camps that we produce are utilized as "guest cabins"--a popular practice that doesn't impact the owner's property taxes.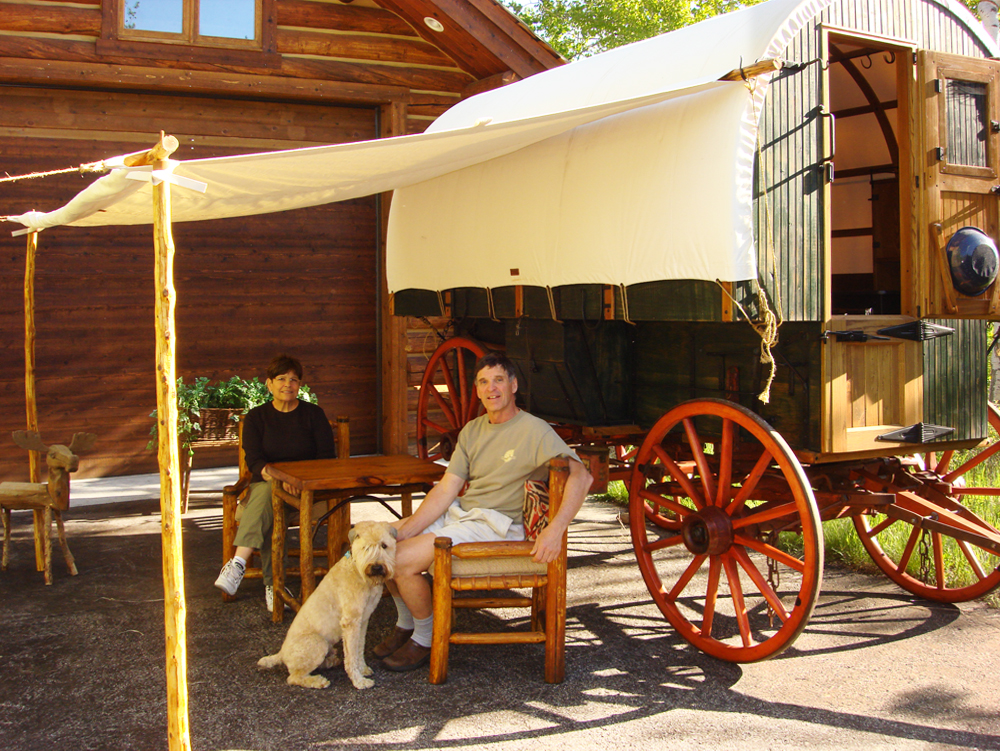 However, we have built or renovated sheep wagons for everything from a mountain fishing lodge to a remote office to park next to the owner's mountain cabin.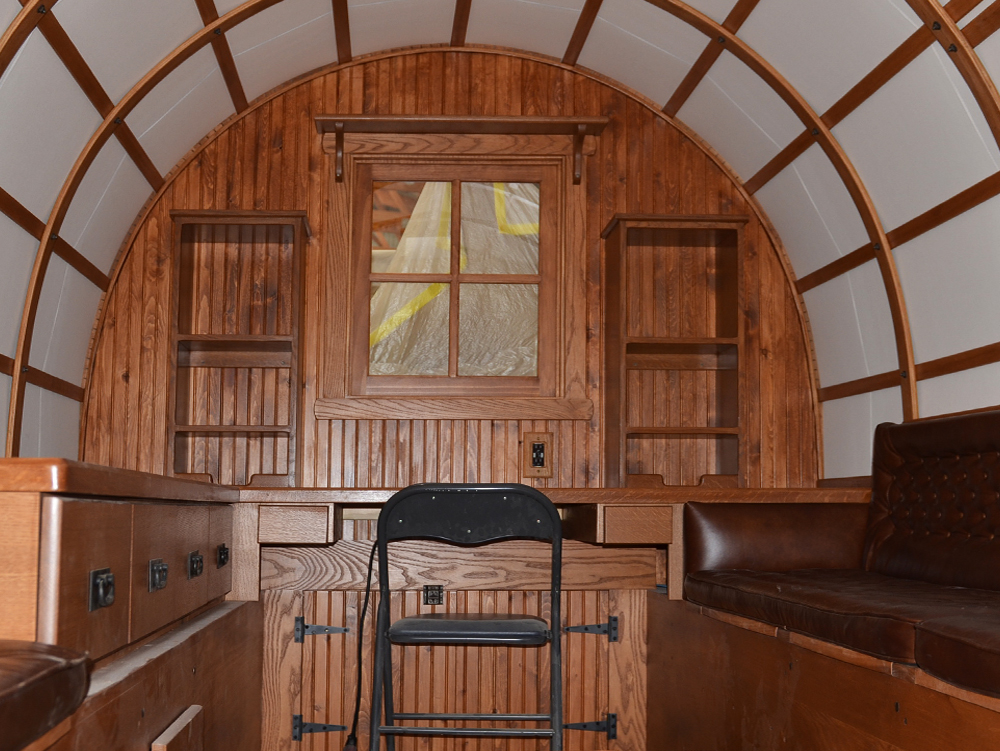 We have both sheep wagon plans and an instructional book, How I Built a Sheepherder's Wagon to help you get started on your own sheep wagon project.
The last few years have offered a major resurgence of interest in the Sheep Wagon/Tiny Home lifestyle. We are happy to offer quality products such as sheep wagon bows and canvas to help you become a sheep wagon owner.